Zoot Music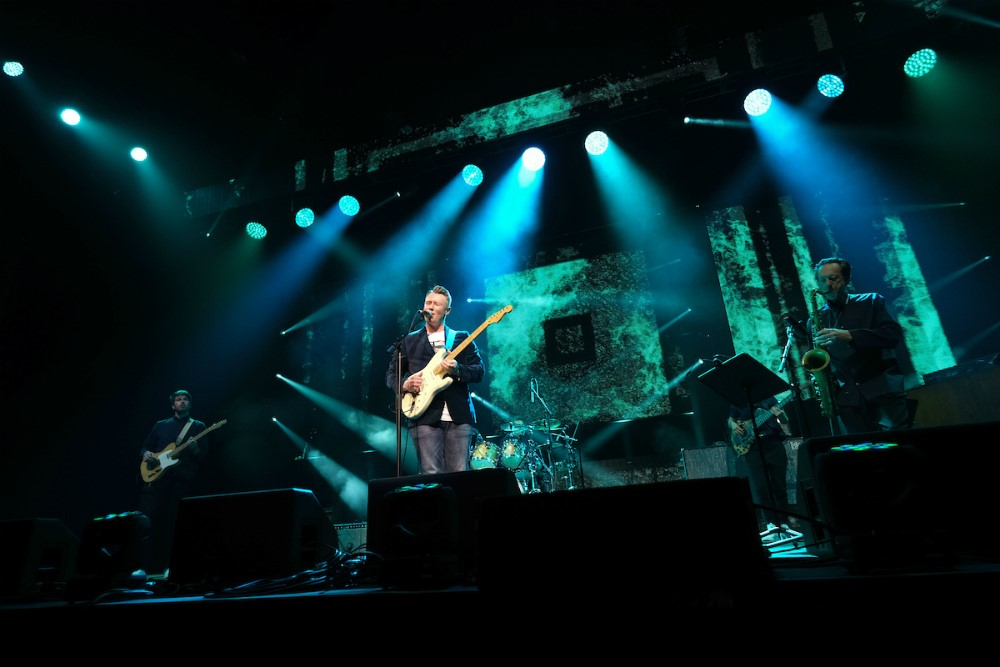 As Musical Director of the 2010 APRA Silver Scrolls, Nathan Haines curated an eclectic mix of musicians and performers on the Spark Arena stage on October 2 for New Zealand's most prestigious musical awards ceremony now in it's 54th year.
The winning composition "The Barrel" by Aldous Harding was performed and arranged by Louis Baker and a band of musicians hand picked by Nathan.
Nathan brought in pianist and arranger Jonathan Crayford - a long term album and live band collaborator and friend - to bring his magic to the 8 pieces performed. As well as arranging three of the pieces including the rousing closing performance "Dance Around The World" by BLERTA, Jonathan arranged the Jonathan Sama winning composition for the SOUNZ Contemporary Award.
Highlights from the other finalists included The Takadimi Ensemble with vocalist Chelsea Prastiti performing "Olympic Girls" by Tiny Ruins, Bella Kalollo performing "Happy Unhappy" by The Beths, actor Bruce Hopkins performing Avantdale Bowling Club's anthem "Years Gone By" set to a chamber music quartet complete with Harpsichord, and a 25 piece choir and band performing Ka Ao, the winner of the Maioha Award.