Zoot Music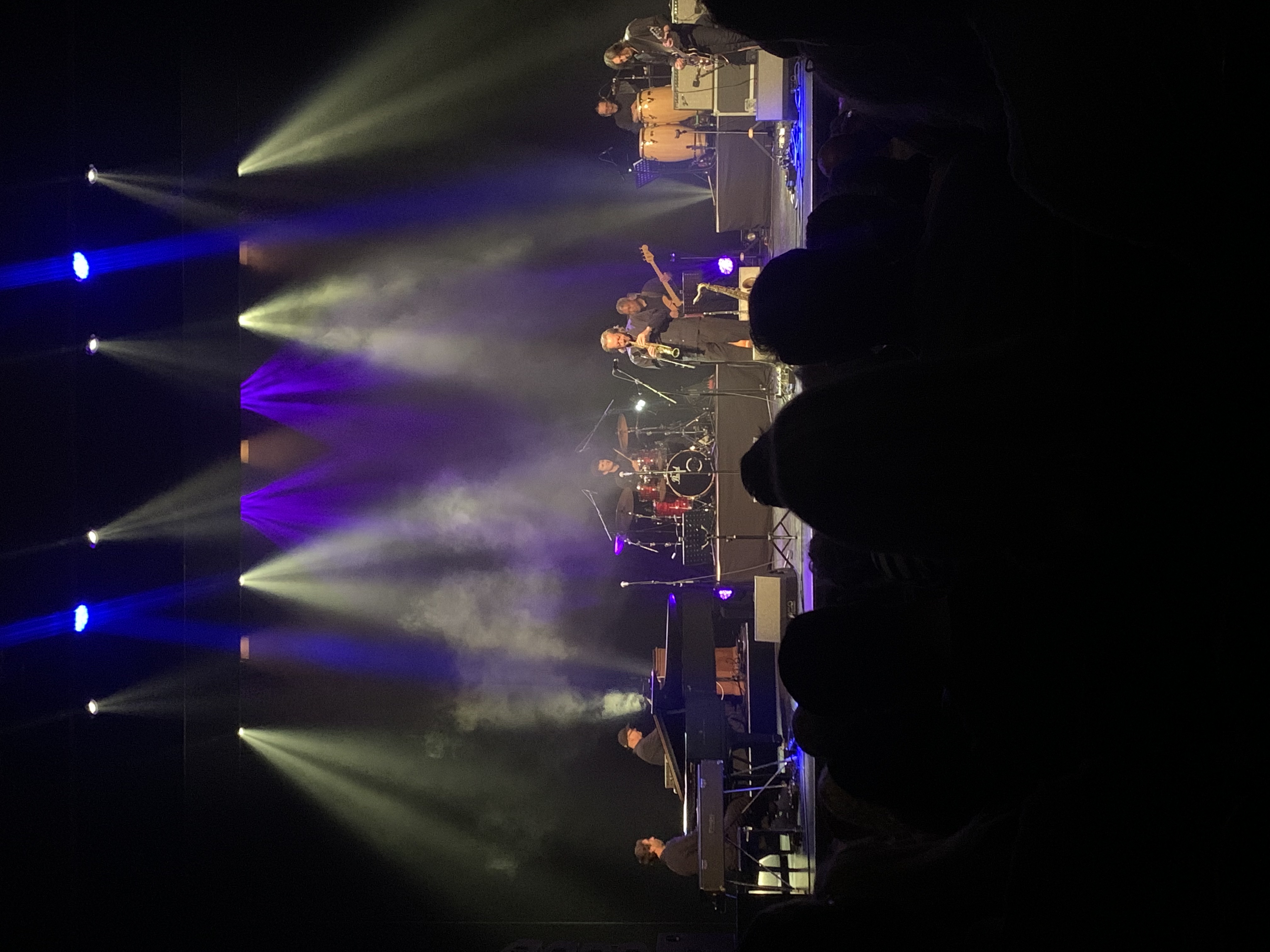 Nathan and his Octet were chosen to be the headline act for 2021's Wellington Jazz Festival with a Saturday night show on June 12 at the iconic Opera House. Here is journalist Simon Sweetman's review:
Headlining this year's Jazz Festival The Nathan Haines Octet – and, yes, we all know how lucky we are to be seeing anything in this climate, so no issues about an all-local line-up for this year's festival, but also Nathan Haines is an internationally recognised name and his band – a killer line-up featuring Auckland-based superstars – was absolutely world-class. A treat, then, to be in their presence.
With a program highlighting selections across some 20+ years of recording – and featuring material so new that some of the songs weren't even titled yet (suggestions to Haines on the back of a postcard after, went some of the banter) – we were taken back to acid-jazz's 90s heyday and blasted forward to a truly world-music approach to jazz, via cover versions from around the globe as well as new tunes penned by Nathan or Joel, his brother – the band's guitarist.
The interplay from this line-up was nothing short of spectacular, and never at the expense of the music, always and only in service to it.
Introduced as a 23-year-old Wunderkind, drummer Elijah Whyte was an absolute phenomenon throughout the night. Again, never ever over-playing but capable of showcasing some mind-blowing chops when called on. He also sat so perfectly in a groove established with the assistance of rocksteady bassist Ben Turua and the sonic colouring of percussionist Richard Cesan.
In the front-line Alan Brown and Michal Martyniuk shared keyboard duties, between them ushering in solos when called on but also supplying strong components of both the melodic and rhythmic sections of the tunes. Nathan's brother Joel is one of the more ego-less lead guitar players you might be lucky to see and hear. Full clout and a great range of expression on the instrument but never the need for a spotlight.
And vocalists Rachel Clarke and Jess Penson – both new to the group – supplied sweet voices to add to the dynamic range. Louis Baker guested on a kick-ass cover of Marvin Gaye's Trouble Man too.
It was one of those gigs where I found myself constantly enthralled by the sound – and of course by the great skill of every musician on stage. Each new tune a further showcase. I was loving it as it was happening and almost worryingly looking at my watch from time to time, seeing the minutes slip by, fearing the end. It was music I could hear in my head forever. There were songs from Sound Travels and Squire For Hire that I have loved already for many years. But to hear them anew, with this line-up and on this stage – a full house egging everything on – was to almost be introduced to brand new music. The actual new music, the songs being readied for a new record – were funk workouts and tender ballads, they were instant new favourites. I cannot wait to hear them in their recorded versions.
And standing out in front, a dipped knee now and then, swaying back to really push the sound out – using soprano and tenor sax and sometimes flute – was the ringmaster. Nathan Haines. Back from a devastating illness and near-terminal diagnosis. Back from paying anniversary tribute to his debut record from a quarter century ago. Standing now as tall and musically proud as ever. We are so lucky to have him. And tonight's show was such a celebration of not just that but of music itself – a sonic agent for happiness, for goodness, for calm.
I've been in so many grateful, lucky, thrilled audiences since last year's lockdown. Each and every gig feeling that little bit more special just for being allowed to go ahead. But this, this was something else. This was easily the best concert of music I've seen by any group in years. Absolutely years.